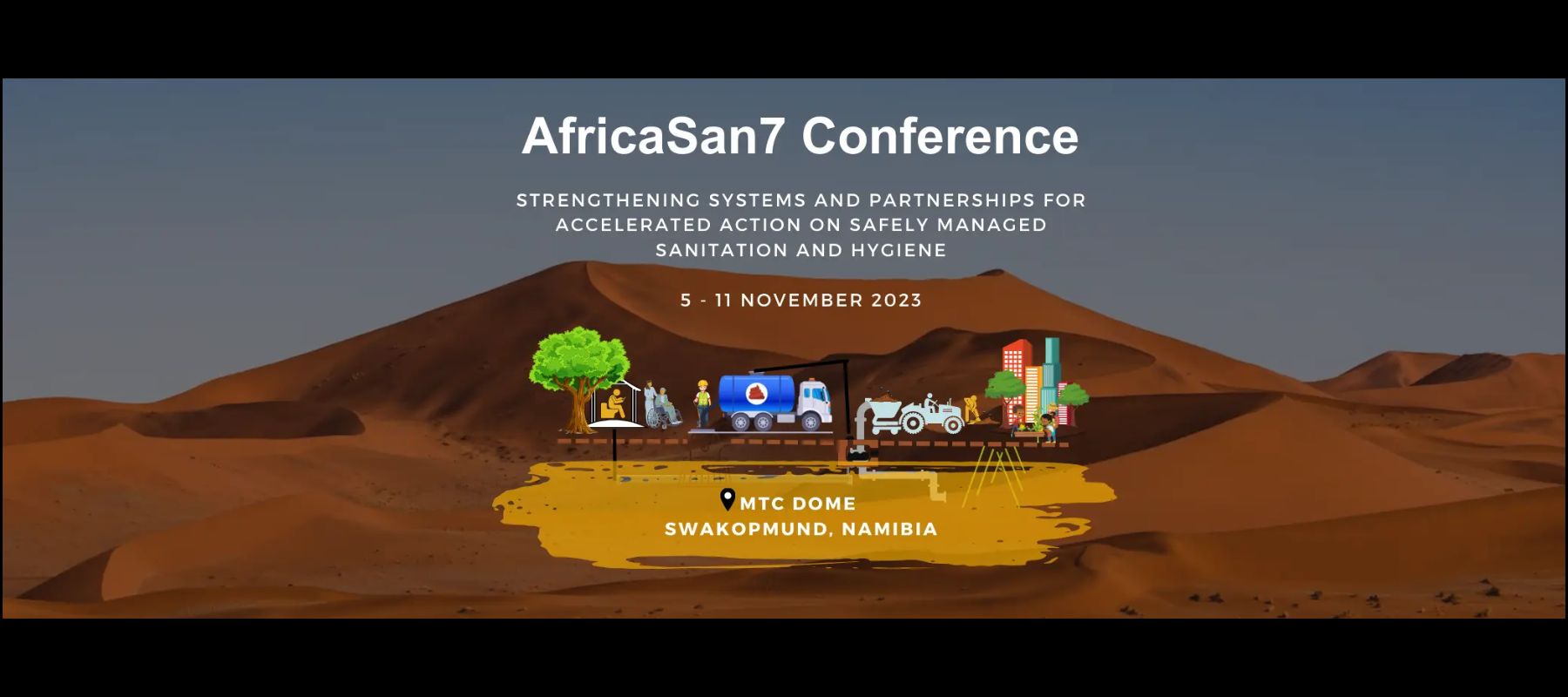 AfricaSan7 Conference
The Africa Sanitation (AfricaSan) Conference is a platform for technical and political dialogue to address the sanitation and hygiene challenges in Africa.
The 7th Edition of the Conference is convened on the theme: "Strengthening Systems and Partnerships for Accelerated Action on Safely Managed Sanitation and Hygiene."
At the AfricaSan7 Conference, participants will take stock of the progress made on sanitation and hygiene related commitments at various levels. They will also share knowledge, experiences, good practices and innovative solutions to improve sanitation and hygiene services delivery in Africa.
The exhibition space at AfricaSan7 is an excellent opportunity to showcase water, sanitation and hygiene initiatives, technologies and share insights on critical topics. These topics will include faecal sludge management, climate change and resilient sanitation technologies, sanitation economy, hygiene and behaviour change.