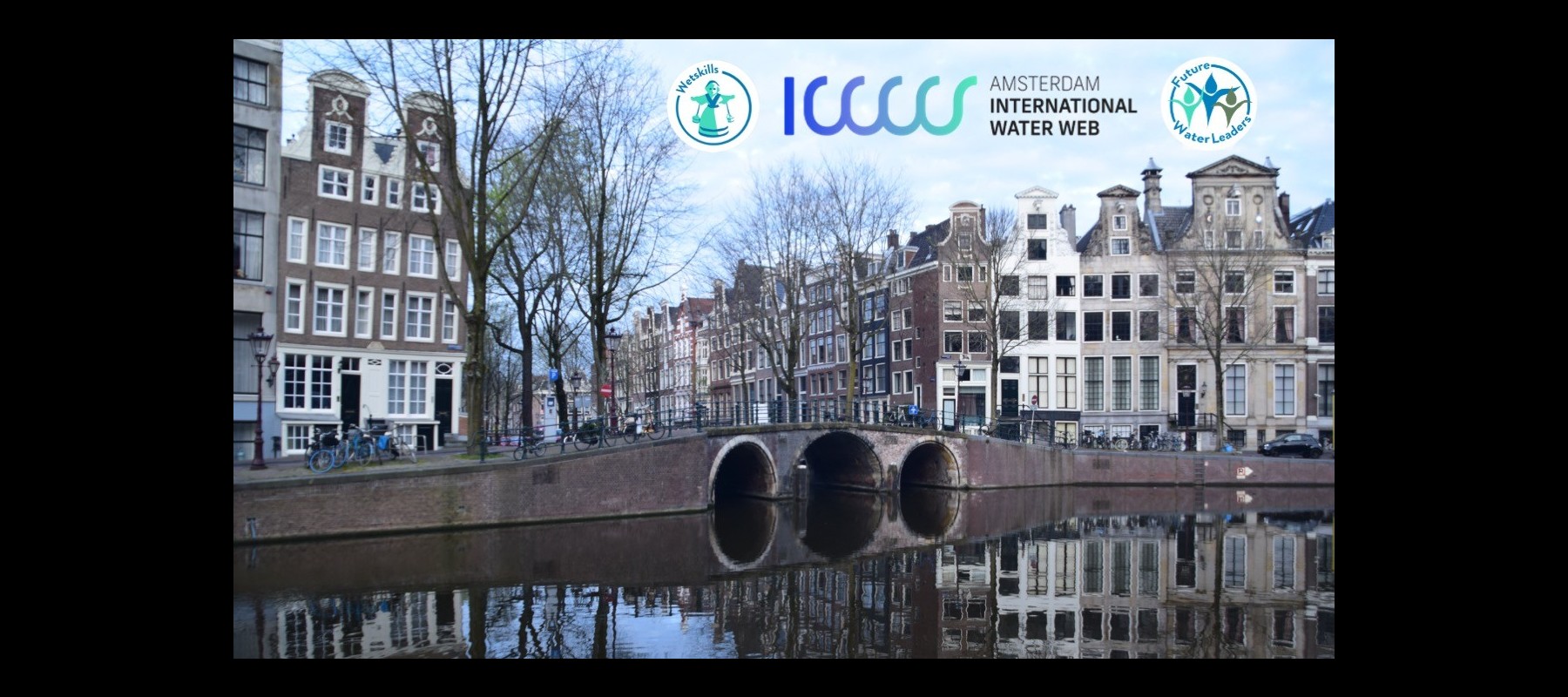 Join Wetskills in Amsterdam next week
While the 66th Wetskills group is working hard in The Netherlands (read the inspiring blogs of every day), some Wetskills Team members are busy finalizing the Future Water Leaders activities (in which the Wetskills Finals and Awarding is included) at the Amsterdam International Water Week (AIWW). Wetskills is also involved in the Aquatech Innovation Forum. Some last calls: Please read this newsletter carefully if you are able and want to join our the Future Water Leaders activities at AIWW, register online and meet us in Amsterdam! 
Future Water Leaders programme during AIWW The Netherlands
Since the start of the Amsterdam International Water Week (AIWW) in 2011, Wetskills co-organises the Future Water Leaders programme of this biannual conference in The Netherlands. The aims are to bring-in and strengthen the position of young talents during the conference programme, give room for their ideas and provide places for intergenerational dialogues. Read more about the activities and join!
Register for joining the finals Wetskills-The Netherlands
Amsterdam International Water Week (AIWW) and Wetskills are aligned since the first AIWW edition and the first Wetskills-The Netherlands edition in 2011. Again Wetskills will have its finals in the AIWW programme and the Awarding Ceremony and the Announcement of the Winning Team will be organized at the AIWW Closing Ceremony on 8 November 2023.

You are more than welcome to join these sessions (free of charge), but you need to register as soon as possible (latest: 3 November). Registration link (click here). More information: Inge Muhlig.