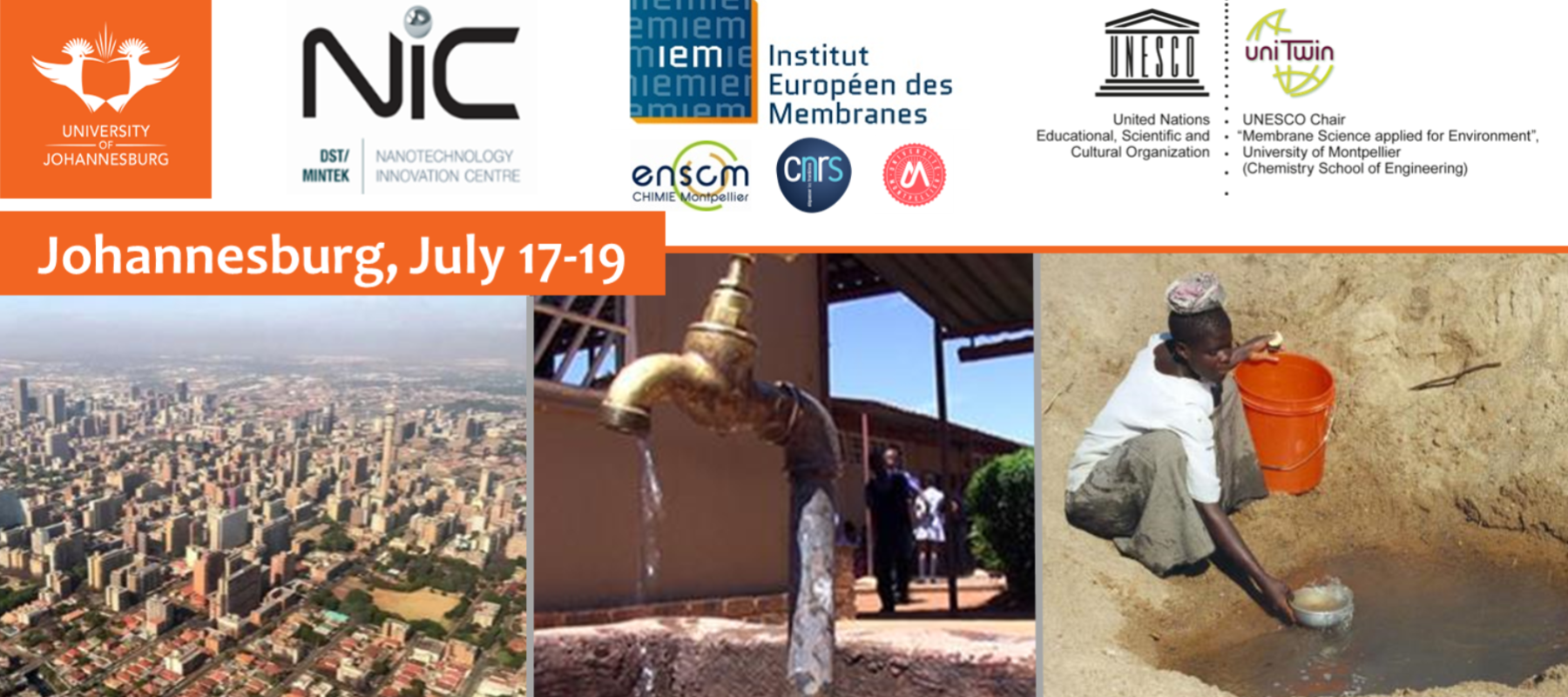 New frontiers in separation processes & membranes development
Interested in improving the quality of water & air, thanks to membrane technologies?
Join this 3-day workshop organized by the University of Johannesburg (UJ) in collaboration with the European Institute of Membranes (IEM) and be part of new partnerships to meet the needs!
The DST/Mintek National Innovation Center, the Institute of Nanotechnology and Water – Water Node at the UJ and the UNESCO SIMEV Chair, hosted by the IEM, are joining hands to organize the first workshop on membrane development and separation processes for water and air purification in South Africa.
This 3-day workshop will provide a platform for various stakeholders involved to share knowledge, network, and look at innovation opportunities in water and air treatment.
More details & free registration online: http://www.unesco-simev.org/en/south-africa-workshop/
Get in touch with UNESCO SIMEV via Twitter @UnescoSIMEV.
Downloads